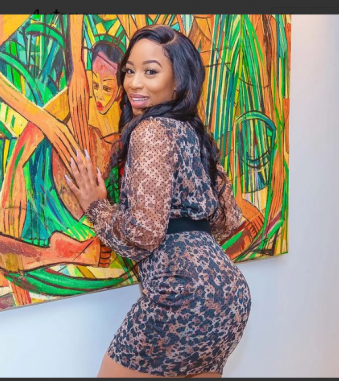 A rate card is a document that contains the costs and details for the many ad placement possibilities offered by a service sector.
This is typically the highest amount that you can pay, similar to the rack rate at a hotel.
Most advertising purchasers will spend much less than this because of volume discounts, a desire to sell leftover space, or other causes.
Celebrities also use a rate card as a guiding tool for anyone that wants to hire their services.
Sometimes back, Azziad Nasenya caused an uproar among Kenyans online when she revealed hers.
Her explanation didn't convince Kenyans, but one wonders if she actually gets paid 500k for her shows like her rate card states.
ALSO READ: William Ruto Wins  190 Million Tender In Nairobi County
Diana Bahati is the latest rapper on the block, and she is making shock waves for various reasons.
Kenyans are having a field day mocking her for her rapping and dancing skills.
She is, however, having none of that because she doesn't want anybody to bring her down and she has released her rate card.
According to her husband, her management rate her at 850k per show for starters and it will continue to rise as days go by.
Bahati has advised her to ignore the criticism she is receiving from Kenyans and to continue working hard by releasing more songs.
According to Bahati, who is also her husband and the father of her two kids, Diana already has 3 songs that she will release soon.
Kenyans have had their say on her rate card, with most of them hating on her hustle as usual.
Komarock, modern hospital comes for your client. She is almost running mad. Please hurry.
This sedimentary rock though imetusumbua niaje
Aty 850,000 for others. It takes even ages kupata 850 ed yet they got the talent….
But anyway big up to you Mrs nakutambua ….thank God for de support you're receiving,,,#wreckboss
People should know you can not transmit talents sexually.