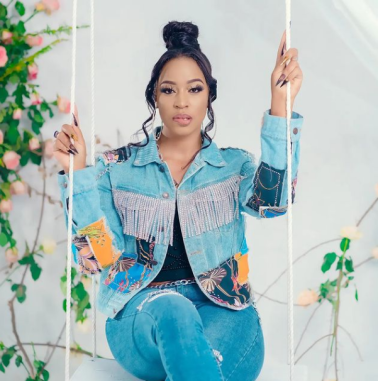 Diana Bahati has been trending for the last 2 weeks after she launched her newfound talent in rapping.
She is the newest female rapper in Kenya, and her numbers are scary to her competitors.
Diana Bahati is the only Kenyan musician that has hit over 2 million views on her two songs in less than a week.
She is the wife of musician Kevin Bahati and the mother of two. Diana Bahati is now a massive brand and has outshone her husband.
In the next few months, nobody will talk about Bahati if she continues dropping hits like those.
We still don't know if fame will get into her head and she will end up dumping her husband.
It is normal for human beings to feel entitled when they become rich and famous. It is a delicate balance for the Bahatis.
Diana has a huge following and haters too, but she remained positive.
Diana is always a subject of discussion on social media platforms thanks to her fame.
A video she did has brought about a discussion relating to how a woman should behave and handle her sister's man.
The way she gushes over his looks touches him and hugs him has made Kenyans believe she is in love with him.
Naturally, respect your in-law and keep your distance, but that doesn't happen to Diana.
@diana_marua wanasema you handle your sisters bae very mannerlessly, bwana ya wenyewe is a no-go zone
View this post on Instagram