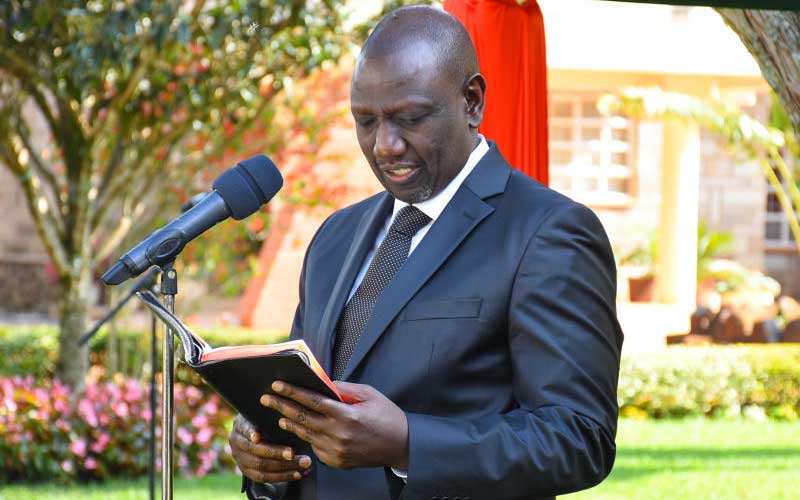 Blogger Robert Alai has sensationally claimed that the deputy president William Ruto has been blocked from traveling to Uganda by Kenyan Authorities at the Jomo Kenyatta International Airport.
Ruto allegedly waited for his clearance for 5 hours today before he eventually decided to go back to his residence in Karen. The businessmen that were accompanying him were however allowed to proceed with the journey.
The blogger who is known for his ability to get intelligence reports has indicated that Ruto was restricted from traveling after it emerged that he is allegedly laundering money in the neighboring country.
"DP William Ruto blocked from flying to Uganda. He had to stay at JKIA for 5 hours. Eventually went to cool in a wheelbarrow in Karen.
Other businessmen he was traveling with allowed through.
We don't want the Delta variant to spread more in Uganda.
We stopped the money laundering through Uganda"

It is not yet known how true his statement is given his political affiliation but going by his recent state visits to Uganda, we can confidently confirm that he is a good friend to Uganda's president Yoweri Museveni.
Also Read: Music Is The Mask: Robert Alai Exposes Exactly How Ringtone Makes His Money
Ruto has made several visits to the country and on all the occasions, he has been accorded a state welcome. Robert Alai is a live member of the ODM party and one of Raila's spin masters and he can say anything to give his boss an advantage over William Ruto who is their main stumbling block to Raila ascending to the presidency for the first time in decades of trying very hard to win the presidential general elections.
We have about 12 months to next year's general elections and propaganda has already taken center stage between the two main rival groups to win the hearts of Kenyans and convince them that they are the best-suited team to steer this country forward if allowed to form the next government.
If indeed what Robert Alai is alluding to is true, then the deputy president is tainting his image by being involved in criminal activities that might send him to jail.
His communication team has yet to respond to those allegations but am sure they will do so in due time.