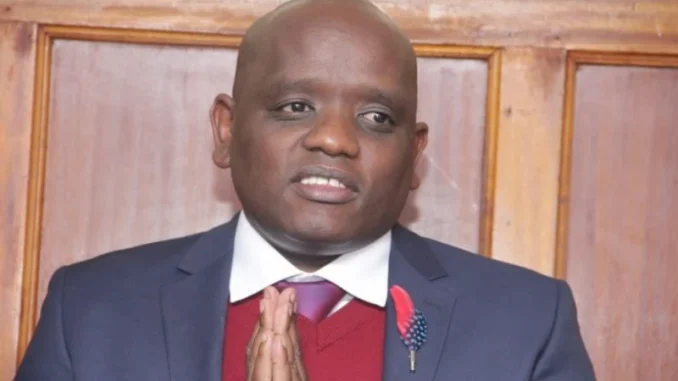 Dennis Itumbi is in trouble after a Nairobi court ruled that he has a case to answer.
The former director of digital communications in statehouse insinuated he had evidence about the plot to kill the deputy president.
His sentiments were sensitive because of the stature and political standing of William Ruto.
The deputy president commands a huge fan base and conspiracy theories peddled by Itumbi can easily cause tension in the country.
The authorities arrested Itumbi and later arraigned him in court. The judge quashed the evidence he presented.
Dennis Itumbi is the chief political spinner of the deputy president. He is in charge of his propaganda machine.
Propaganda is a key tactic used in politics to seek sympathy and gain more political support.
READ ALSO:
1: The Mother Of The 2 Kids Killed By Their Doctor Father Moves Kenyans To Tears With This Message
2: Esther Passaris Wows Kenyans With Photos Of Her Beautiful Mum
Not everything politicians say is true. Most of the things they say are reversed to play into the minds of their supporters.
Politicians understand their supporters are gullible and vulnerable because of the desperation they find themselves in.
On Wednesday, September 22, a Nairobi court determined that Dennis Itumbi has a case to answer .
The assassination plot against Deputy President William Ruto was purely fiction mean't to whip up emotions.
Milimani Chief Magistrate Martha Mutuku ruled that the prosecution proved their case against Itumbi beyond a reasonable doubt.
According to the charge sheet, Itumbi and his co-accused blogger Samwel Gateri published a letter dated May 30, 2019.
They did this from an unknown location with the goal of provoking public alarm.
Making fraudulent paperwork, disseminating false documents, and reprogramming a phone are among the allegations that the duo faces.
"After reviewing the evidence, I conclude that the prosecution has proven the accusations against the defendants beyond a reasonable doubt.
I put them on the defensive."Mutuku was in charge.
The prosecutor in the case, Anderson Gikunda, has called eight witnesses to testify against Itumbi and Gateri.