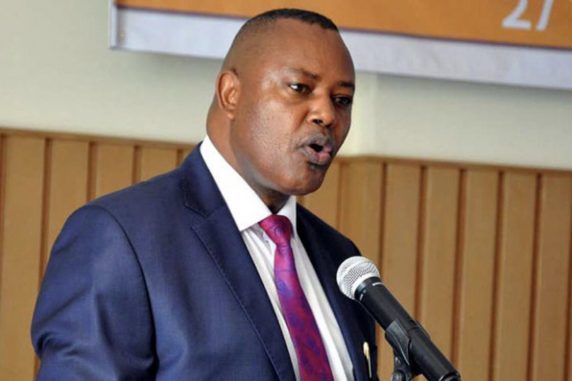 DCI boss George Kinoti has been condemned to four months in the Kamiti Maximum Prison by the High Court in Nairobi.
On Thursday, November 18, Justice Anthony Mrima sentenced Kinoti for contempt of court.
This is After failing to return a handgun confiscated from billionaire and presidential candidate Jimi Wanjigi.
To begin his sentence, the Judge ordered Kinoti to surrender to jail officials within seven days.
In addition, Justice Mrima issued arrest warrants for the DCI boss and directed the Inspector General of Police to execute them.
They imposed the sentence when Kinoti failed to appear in court on Monday, September 27, 2021, despite the judge's summons.
Kinoti was found guilty of contempt of court by Justice Anthony Mrima, who presided over the case.
Following the DCI's disobedience of these court orders, Justice Mrima ordered him to appear in the High Court for punishment on November 18, 2021.
The DCI raided Wanjigi's home and they seized seven gunsguns.
In 2019, the court ordered the DCI to return Wanjigi's firearms .
They did not return firearms to the merchant. The court issued new instructions to the DCI in February 2021.
They directed the DCI to ensure that the mogul received his guns back before the end of the year.
Justice ChaCha Mwita found in 2019 that the government acted irrationally by seizing Wanjigi's firearms,although he had a valid license.
"The respondents infringed on the plaintiff's rights." The respondents' acts were illegal and motivated by malice.
Justice Mwita declared, "The court grants orders to restore all firearms to the plaintiff."
Wanjigi testified in court that police stormed his home and removed his firearms without a search warrant.
He further claimed that there was no evidence of gun misuse and that they had not charged him with any offences in any court.