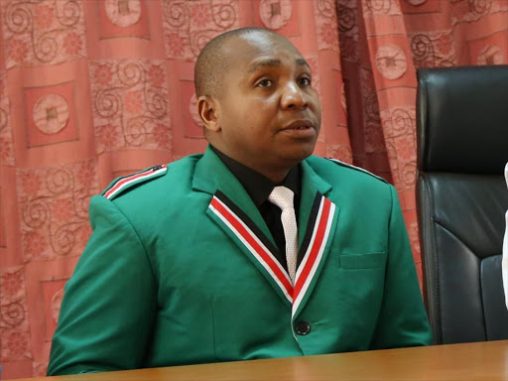 David Ole Sankok is a nominated member of parliament representing the disabled.
He is in parliament courtesy of the ruling party, the Jubilee party.
He is a medical doctor by profession, but has pursued his political ambitions.
David Ole Sankok has since switched his allegiance to the deputy president, William Ruto.
Sankok is an ardent supporter of the hustler nation and he has been vocal in discredit Ruto's competitors.
His support for William Ruto has been so intense to an extent Kenyans have misconstrued him.
We perceive him to be a booty leaker and a political sycophant angling himself for another nomination.
Sankok known for his signature outfit, moves with crutches after someone allegedly injected him on a sciatic nerve.
The vocal politician lost his leg through nerve paralysis and he cannot walk normally without walking aids like crutches.
He should look for the interests of special groups like the disabled.
But just like all the politicians, he only cares about his welfare and political future post-Uhuru Kenyatta.
In one of his outbursts, he slammed the husband of Peris Tobiko for running to the police to report his wife.
He accuses her of bringing William Ruto and his hustler brigade to their home without his consent.
ALSO READ:
1: Bevaryne Kwamboka: Smartly Dressed Ku Student Making A Killing Selling Chips
2: Celebrities Who Frequent Nairobi Brothels Run by Reverend Kathy Kiuna Friend
According to Sankok, it was wrong for a man to cry like a woman while he still lives on a property owned by his in-laws.
People feel he was out of order to be involved in a personal family matter between Peris Tobiko and her husband.
It is not good to clap and cheer when a family is being torn to pieces just because you want to impress the deputy president.

People have warned Sankok to keep off other people's marriages because he has also failed on his own.
According to one Facebook user, David Ole Sankok is a deadbeat father, and he has abandoned his wife to wallow in poverty.
He enjoys the power and riches when his first wife is working in quarries at ololulunga.