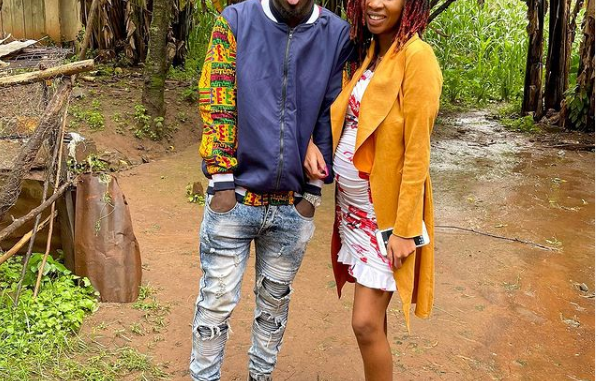 Mulamwa has established himself as one of the best stand-up comedians and MC over the years. The young man from Kitale is known for his crazy tales that stem out of his Luhya upbringing.
He is very creative with his jokes and that is why his comedy is unique and refreshing. Mulamwa has a huge following on social media and just like every celebrity, social media is now the in-thing.
Celebrities have monetized their content on social media platforms to supplement their sources of income especially during the tough economic times people are facing because of the Covid-19 pandemic.
Mulamwa cuts a demeanor of a person that believes in his abilities and he doesn't shy away from living within his means, unlike other celebrities that live a lie just to impress their fans ending in plunging themselves in debt.
Also Read: Ringtone Reveals The Old Mzungu Lady That's Allegedly Funding Mulamwah's Lifestyle
He recently revealed to his fans that his monthly rent in his Nairobi house is a paltry 9 thousand shillings. This surprised his fans and at the same time taught them an invaluable lesson of saving. They thought that he could be living in the upmarket estate with a rent of above 50k.
The comedian who is expecting a baby soon from his longtime pregnant girlfriend has hit the headlines again by claiming that any man who wants to send money to a woman must start from his mother first.
This has sparked an online debate with a section of his fans supporting him while others especially women believe that a man should put his woman first before his mother because your first and most important responsibility is your wife and children then your parents come second.
It is quite a heated debate but the most important thing is always to make a sound decision before sending the money. This decision should look at various aspects including the need, urgency, economic strength, and the circumstance they are asking for money.
Am sure many of them will understand when the need for the other is more pressing.