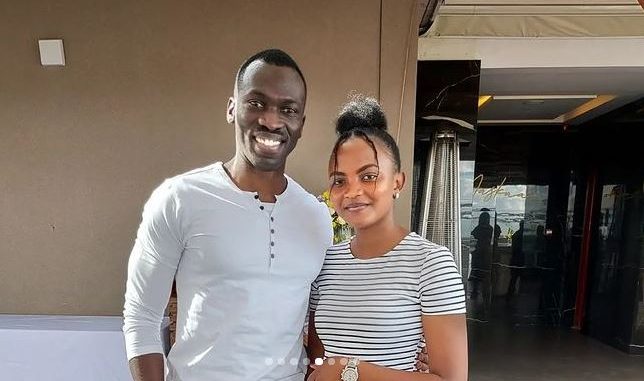 Trevor Ombija is one of the most celebrated television news anchors in Kenya today. He currently plies his trade with Royal Media Services' Citizen TV.
One thing that the 32-year-old has managed to keep private is his love life. Many Kenyan ladies have always tried to find out whether he is dating, married or otherwise but he has kept the matter extremely private.
The eloquent guy has finally decided to open up for the sake of his fans. Trevor was one of the guests at Machakos County Governor Alfred Mutua's birthday party when he talked to popular Kiss FM journalist Kalondu Musyimi.
Kalondu threw the tough question at him and he had no option other than to address it.
"This is one question that I never want to answer and I was hoping it doesn't come up. But now that you have brought it up, let me respond to it once and for all. Here is the thing, right now as it stands I am single," said Trevor with a lot of confidence.
READ ALSO: SAD NEWS: Young Police Officer Fatally Shoots His Lover, Commits Suicide
The guy has been in an on and off relationship for ten good years. His relationship was so serious that he even paid dowry. He revealed the exact date when he paid dowry in readiness for marriage but his girlfriend still dumped him.
"I paid dowry on 5th December 2015 but she still dumped me. You can imagine how tough that is. I am still broken and I have not healed. The only heart I have now is for pumping blood," joked Trevor.
The heartbreaking story almost made him shed tears on camera. He stressed that as much as he is single now, he is not looking to date anyone any time soon because he needs to fix himself.
Trevor went on to advice people to make sure they heal first before moving on to another relationship. It is only fair that the other party starts dating the best version of their new partner.
There you have it ladies; your favourite TV news anchor is single. Shoot your shot.