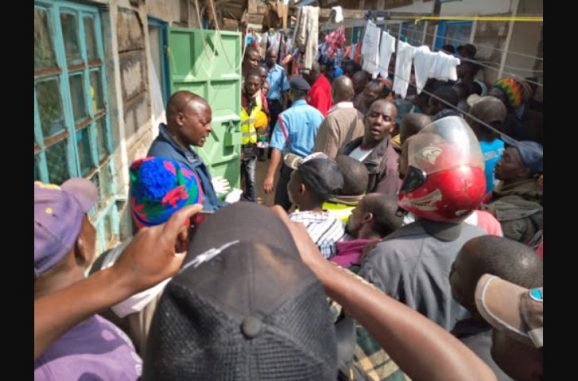 Over the weekend, a man from Chuka (Kabururu village) in Tharaka Nithi County's Igamba Ng'ombe constituency murdered his daughter and wife under mysterious circumstances.
This comes as Kenyans are yet to come to terms to the untimely demise of Agnes Tirop, a long-distance runner that was killed by her husband. The 25-year-old Olympic star was laid to rest last week in Nandi County.
It seems the spirit of killing spouses after disputes is here with us. The Tharaka Nithi County residents are in shock after another man killed his wife in cold blood.
The angry man stabbed Jacinta Murugi many times before turning the knife on her six-year-old daughter and chopping off her head. It was a scene from hell for those that visited the area.
According to relatives and neighbors who arrived first and alerted the police, the two lovers had marital issues. The issues even separated them for a few years. This is now becoming a serious red flag in Kenya.
If a couple separates for some time and decide to get back together, close family members should be very careful.
ALSO READ:
1: Wilson Sossion Escapes Death By A Whisker
2: The Exact KDF Salaries in Kenya in 2021
3. Strange: Serial Killer, Masten Wanjala's Family Refuses to Bury Him
Jacinta Murugi's father, who lives nearby, said some family members alerted him of the murder and he rushed to the site.
"I received a phone call informing me that my son-in-law had murdered my daughter. I rushed to the spot and discovered that it was true. All I want is justice for my daughter," Said the heartbroken old man.
Igamba Ng'ombe Deputy County Commissioner (DCC) Fred Masinjila confirmed the incident. He stated that the culprit ran away and hid inside the 700-acre Chuka University farm.
The DCC stated that the area Directorate of Criminal Investigations (DCI) and his team are on the lookout for the suspect, whom he described as armed and dangerous.
People have lost their human hearts. It is just recently when another man killed his two children then committed suicide in Kisii. His wife later revealed that she was target because of a dispute involving KES 150.