Reverend Kathy Kiuna is a co-founder of the Jubilee Christian Church, also known as the JCC.
Kathy Kiuna is a courageous and exceptional woman who serves as a pastor, mentor, and motivational speaker.
The dynamic woman is married to Pastor Allan Kiuna for the past 27 years, and her marriage is an example for all to follow.
When you are a lady of God and a pastor, people look up to you with admiration and envy.
People hold you in great respect because they think you are sinless.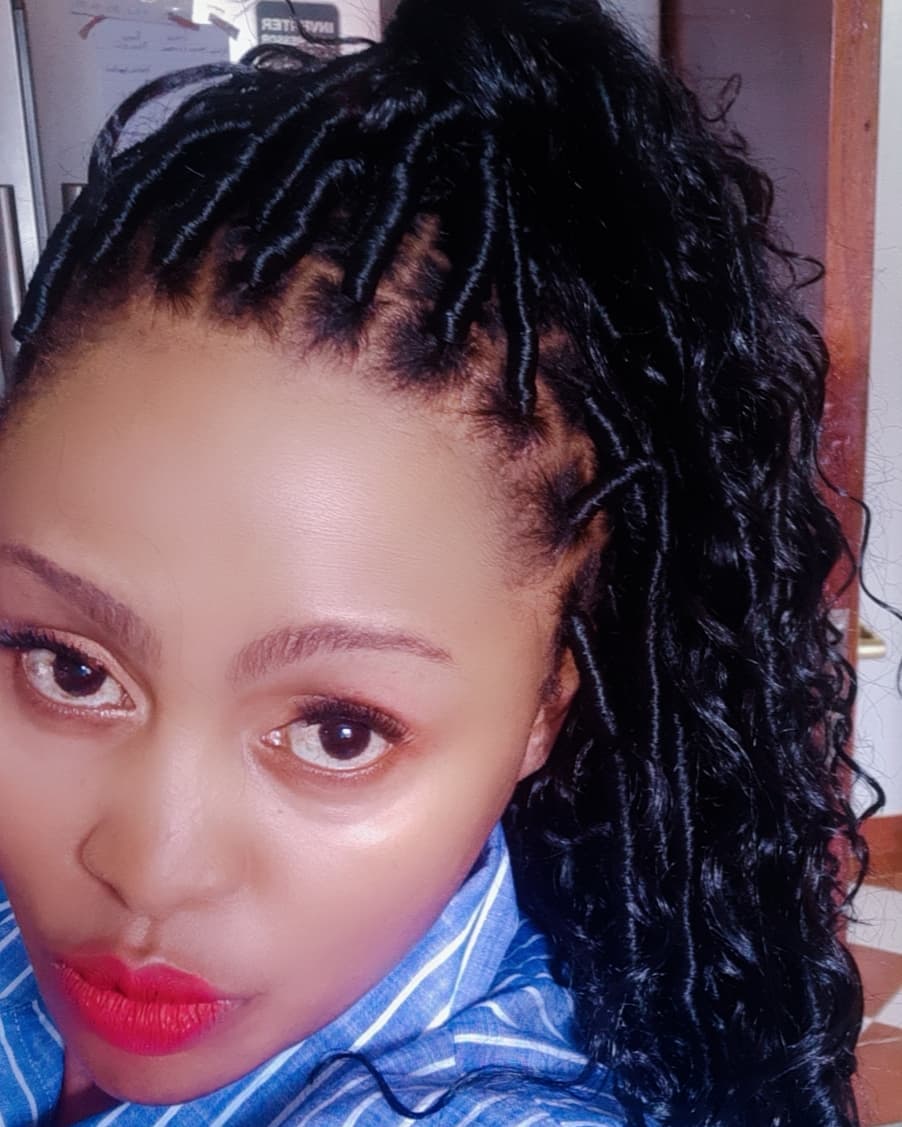 One blunder will break you for good. This is why, after being revealed as a scam, no one cared about Pastor Kanyari.
Reverend Kathy Kiuna and her husband have been in the preaching arena for many years, yet they have avoided any issues.
Edgar Obare, the tea guy, has today exposed a close friend of Kathy Kiuna for running unethical and ungodly companies.
Sally is the owner of Miale, but she has covertly been running brothels under the pretext of massage parlors.
Sally was previously a side chic for Mike Sonko, according to Edgar Obare's expose, but they split up.
Mike Sonko was a chilled lover who sabotaged her brothel business by sending the cops to her brothels regularly.
According to Edgar, Sally owns Uptown Spa, a popular brothel disguised as a spa in Kilimani.
Jalang'o is a frequent patron of the brothel.
ALSO READ:
1: Bevaryne Kwamboka: Smartly Dressed Ku Student Making A Killing Selling Chips
2: Oscar Sudi's Handwriting Is The Talk Of Town After This Emerged
She had to close some of her branches, but she still has some.
Even Miale began out as one before converting it to a restaurant when she realized the cops were on her tail.
According to Edgar's allegation, several celebrities attend her brothels.
Jalang'o,Ringtone,Dk Kwenye Beat, Bamboo, and Citizen TV's Swaleh Mdoe are among the notables.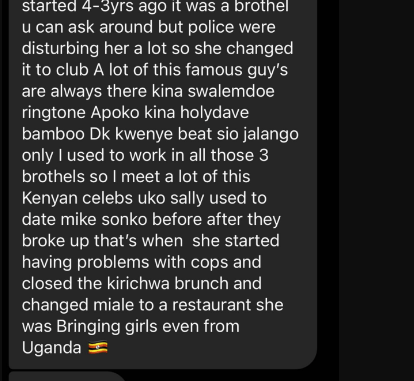 She also runs other brothels in Nairobi's green neighborhoods and is well-protected by the authorities.
Edgar attempted to contact the lady to get her side of the tale, but her phone went unanswered.
Here are some screenshots from Edgar Obare's Sally expose.