Bien's wife Chiki Kuruka has been dragged into Marini Naturals founder Mitchelle Ntalami's emotional agony.
This is after they revealed she may be the married lady with whom Mitchelle alleged her partner Makena cheated on her.
Makena, according to Michelle, has failed to acknowledge her infidelity tendencies and continues to sleep with different women.
Michelle Ntalami's allegations have elicited no response from the former BBC correspondent.
"Infidelity will never be in my cards for love and relationships." No one is perfect, of course.
We all make errors. But, at the absolute least, if they'd admitted what they'd done, we'd be in a much better position," she says.
"Forgiveness is a feeling that comes to you rather than something you choose to feel." Ntalami continued, "My heart is big, and I'll get there."
One of Edgar Obare's students posted a photo of Chiki and Makena online.
Bien has always stated that he and Chiki are in an open relationship, so they are both free to pursue other interests.
Michelle Ntalami and Makena Njeri have been dating for a while. When she discovered Makena was cheating, the two broke up.
Makena was having affairs with married women, and many Kenyans believe Chiki is the married lady Michelle was referring to.
This is in response to images and posts on social media that Kenyans had previously ignored.
Chiki was once photographed with Makena and uploaded on Instagram by Sautisol's Chimano. Makena and Chiki have always been best friends.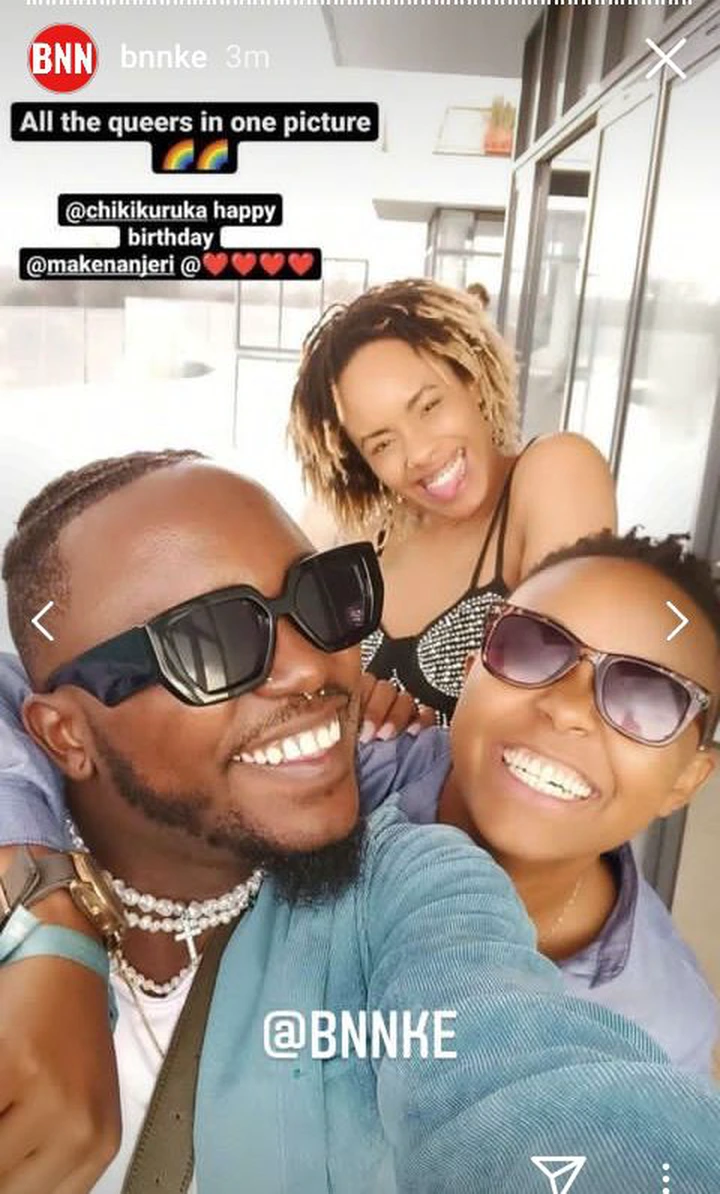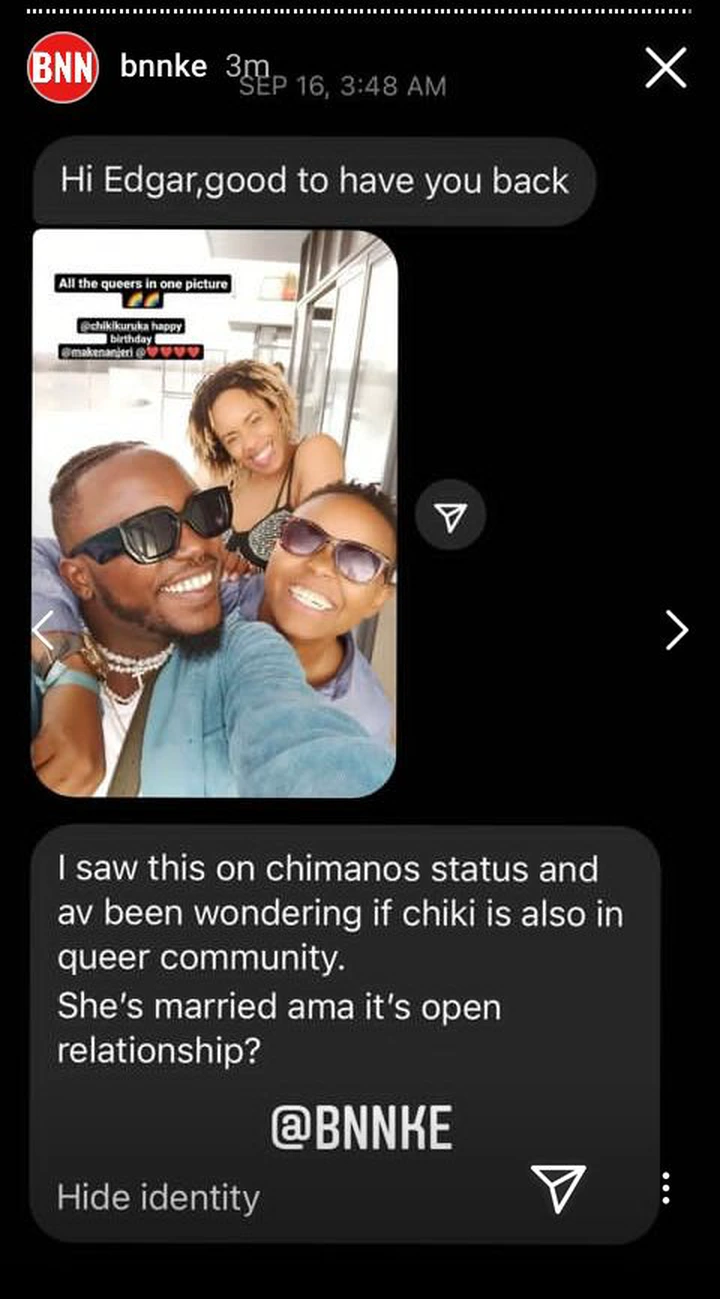 The three of them are members of the 'rainbow' community, according to Chimano's caption.
"All the queers in one photo," he commented, adding rainbow emojis to the mix.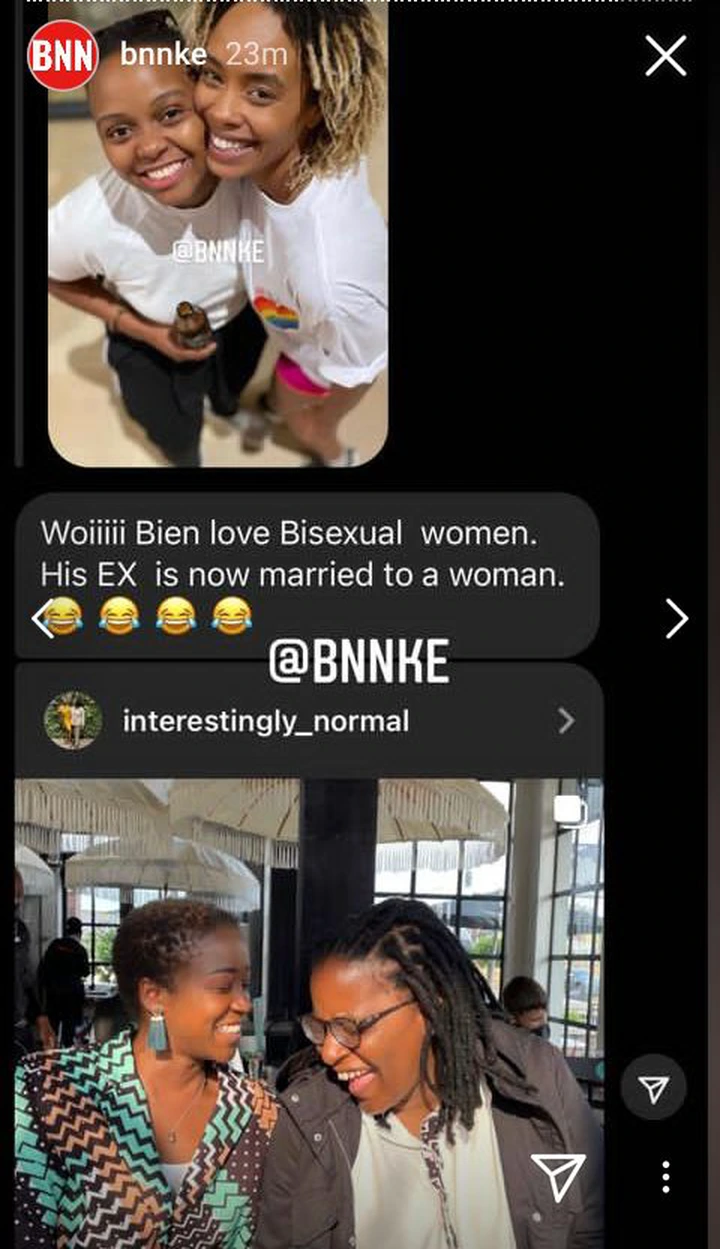 Chiki Kuruka is Bi$exual, meaning she is attracts to both men and women, according to a close source.
Bien adores such ladies, according to the insider, and his ex is now married to one.