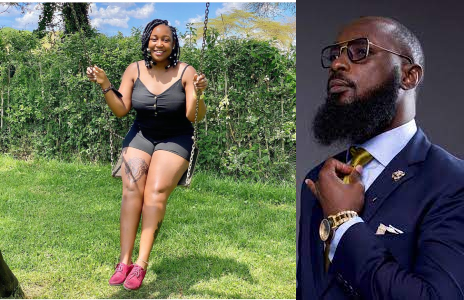 Betty Kyalo is one of the most popular celebrities here in Kenya. She has a huge following on social media but her success online has come up with various challenges with one of them being cyberbullying.
Betty is one lady who knows how to deal with online bullies. She doesn't care what people say and she always looks for ways of keeping herself happy.
Betty is a serious entrepreneur and she has made serious inroads in the saloon and barber business. Her sense of style and self-confidence is unrivalled.
The former news anchor is a mother of one. She was once married to Dennis Okari in a glamorous wedding ceremony but their happiness was short-lived because Betty walked out of their marriage and moved in with flamboyant Mombasa Governor Ali Hassan Joho.
Her relationship with Joho never lasted because they believed in different things. Whilst Joho wanted a housewife, Betty insisted on continuing to work as a journalist and business lady. Joho reposed all the posh cars that he had bought for her and chased her out of his apartment in Kilimani.
Also Read: Why The Matatu Driver That Carried Kangogo The Night Before Her Death Blames The Police
Betty continued to look for her true love and she landed on a Nairobi Somali politician who is young and rich but a few months later, she was seen with another flashy Luo lawyer cuddling before they were seen entering his apartment.
Betty was asked to comment on those photos but she neither accepted nor denied the rumor that she is dating Nick Ndeda.
If her latest post on Instagram is anything to go by, she doesn't like the nagging from her new boyfriend who is overprotective of her. According to Betty, as much as he is showing concern and care, that behavior is choking and nauseating.
That sparked a reaction from her fans who think that Nick is behaving that way because the relationship is new and he is still excited about their union. According to a section of her followers, all that care and concern will disappear after months of dating.