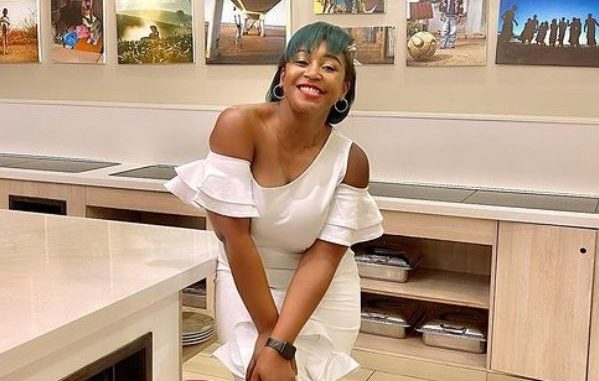 It looks like sassy media personality Betty Mutei Kyallo is not letting Kenyans breath after she landed her new catch. They made their relationship public just a few days ago but Nick Ndeda (her new boyfriend) is almost becoming a household name.
The former KTN and K24 TV news anchor has a way of attracting attention from the public due to her bubbly personality. At any one time, her fans know what is going on in her life. In short her life is an open book.
Her break up with NTV senior investigative reporter cum news anchor Dennis Okari was such a big deal that it became news for months. Some of her fans are still talking about it.
Blogger Edgar Obare did an explosive story that exposed who lawyer Nick Ndeda really is. The Instagram tea master shared photos of Nick Ndeda's estranged wife Jacky Atonga and informed gossip mongers that he even has two kids.
READ ALSO: He Is Married And Has 2 Kids: Edgar Obare Exposes Betty Kyalo's New Boyfriend Nick Ndeda
The story painted Nick as a promiscuous man that does not spare anything that wears a skirt. That is the conversation that is now trending in most social media platforms.
Mama Ivannah obviously follows Edgar and she is an active social media user. She posted a stunning photo of her with a very catchy caption saying, "When Jesus says yes, nobody can say no."
His beard gang boyfriend Nick rubbed in to haters by typing "Amen". Have a look at the screenshot below;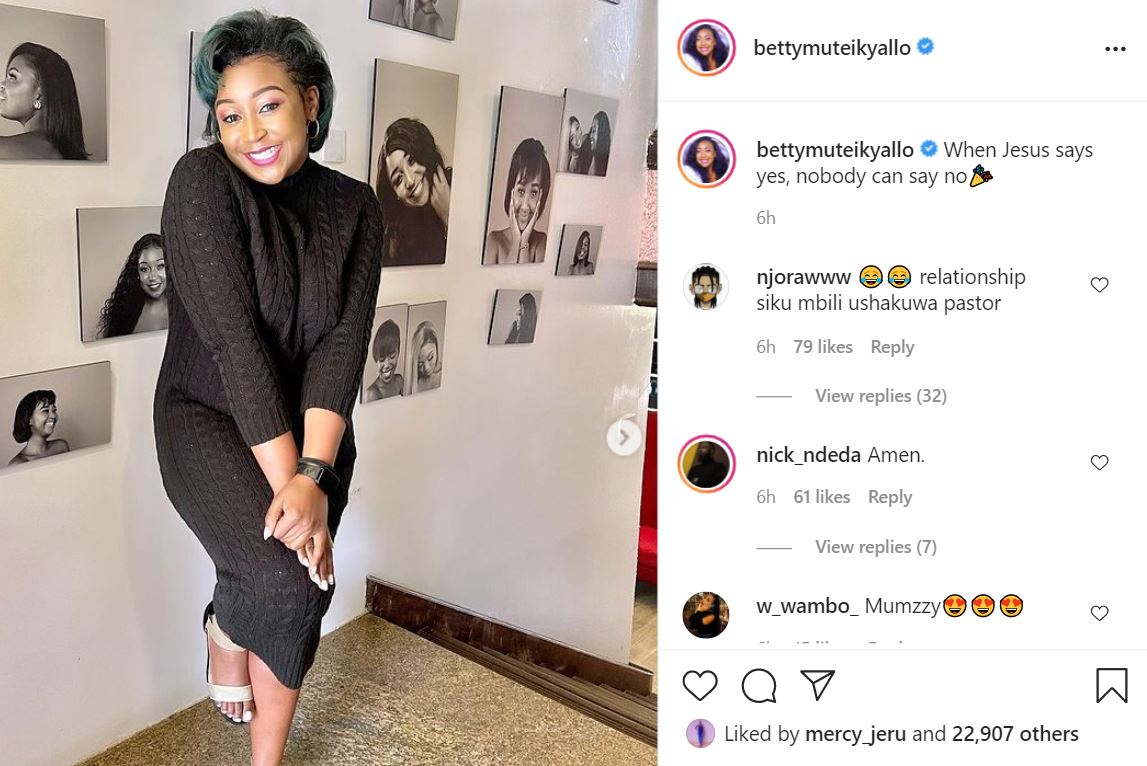 The Flair by Betty CEO was simply telling off haters who are trying to poke holes at her young relationship.
She feels that people like Obare will always be on her case no matter who she dates. Betty is determined to prove naysayers wrong this time by going public about her happiness.
If rumors are anything to go by, Nick Ndeda is the third man she has dated in a span of less than one year.