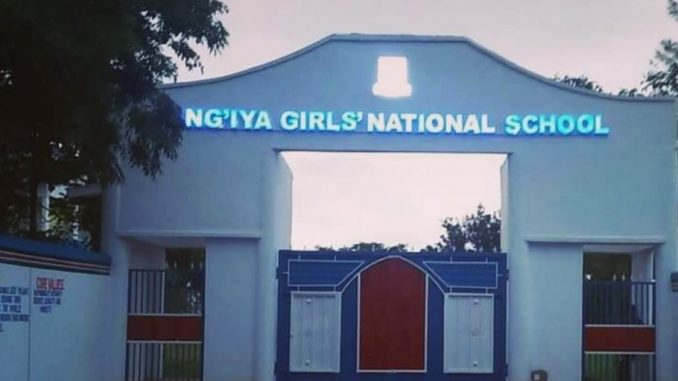 Ngiya Girls High School is a national school located near Ngiya Township in Siaya County. It is a very old institution that started as a primary school in 1923. It then became a teachers' training college in 1953 after which it was converted into a girls only secondary school in 1962.
Due to its consistent good performance in national examinations, it was accorded a centre of excellence status in the year 2010. Two years later, Ngiya Girls was promoted to a national school.
It seems like being given the national school status has come to haunt parents who have financial challenges. A parent with a child in Form Four has come out guns blazing to expose what she terms as unnecessary exploitation.
The disgruntled parent who sent a message to controversial blogger Robert Alai revealed how they are forced to buy new fresh school uniforms every year. It does not matter whether the previous uniforms are still new and very functional.
READ ALSO: Should Safaricom Pay This Young Innovators For Stealing Their Valuable Ideas? (Screenshots)
"Imagine my daughter is in form four and will be sitting her exams in March next year. As a parent I am still okay with my daughter's school uniform. But we are being forced to pay for the same.
The principal has been forcing the parents to buy school uniforms every year in the school. I know buying of uniforms is the parents' responsibility. But why should we be forced to buy when the child's uniform is still in good condition? Why must we buy from school?" wrote the parent.
Apparently, a special account has been opened just for that purpose. It seems there is some form of corruption going on in many schools because this is not unique to Ngiya Girls. Suppliers that deal with uniforms win tenders after promising 'kickbacks' to the principal.
The principals then come up with outrageous policies like that of forcing parents to buy uniforms from school at exaggerated prices. It is purely extortion for lack of a better word. Here is a screenshot of the post on Robert Alai's Facebook page;