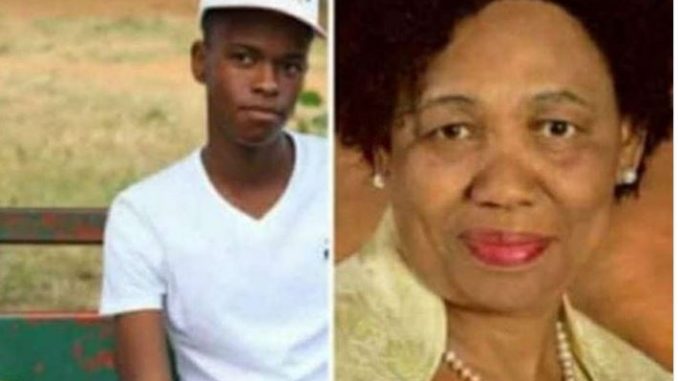 Angie Motshekga, the South African Minister of Basic Education, has finally responded after a young kid that caused a stir online. The young man tagged her on Facebook and stated that they are in a romantic relationship.
Sometimes we should not take social media too seriously. It is a space that contains people of many types, some of whom are nursing serious mental issues.
The boy is too young for her
First and foremost, the youngster is far too young for Angie Motshekga. That is why the 66-year-old politician felt that it was so insulting. She was so angered by the kid's social media post.
Angie couldn't keep her rage in check since this young man was just making stuff up. Angie took to the comments area and asked this young child whether he was insane.
"Uyagula Yini Mfana," which loosely translates to "Boy, are you insane?" enraged Angie Motshekga commented.
Social media fans were so engrossed in all of this drama. They simply could not stop giggling at Angie's response. Some Twitter users retweeted Angie's comment, "Uyagula yini mana?"
Check out a post done by a Twitter user who found all of this amusing.
It can only be Facebookers 😭. pic.twitter.com/ZvNzfoxV8g

— Nandira Zuri🌺 (@nandira_zuri) September 1, 2021
Some Twitter users praised this young man for his bravery.
"This guy's liver is too huge," a Twitter user joked.
Honestly speaking, the energy that the guy radiates is out of this world. This was on another level but he got the attention that he obviously wanted.
Matsie Angelina is one of the senior most politicians in South Africa. She has served as the Minister of Basic Education for a good 12 years. She took over the docket in the year 2009.
So influential is she that she was even appointed as the acting president recently. This happened on 2nd July 2021 when President Cyril Ramaphosa attended the State funeral of Kenneth Kaunda in Zambia.
READ ALSO;
If Sassa has not paid you srd R350 and your id last digits end with 081 or 086 check the pay day here now