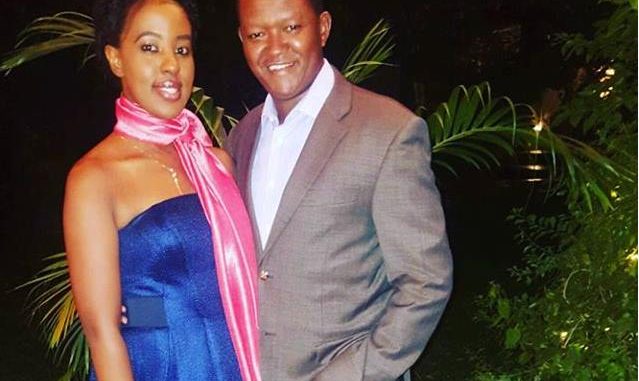 Deputy President William Ruto was last week blocked from traveling in a private jet with his entourage to Uganda. The reasons as to why he was blocked have never been in the public domain but the DP's team revealed that he was asked to get permission from the president himself before they allow him to travel.
It is not yet clear if he tried to reach out to the president through his phone because all other calls he made to the head of public service, Joseph Kinyua, and interior cabinet minister Fred Matinag'i bore no fruit because he was forced to cancel the trip.
One of the men that were in his entourage caused too much controversy when he was arrested with a history of terrorism having been charged with plans to cause violence in Frankfurt Germany back in 2000. Harun Aydin was later arrested and deported to his home country in Turkey.
Ruto described him as a friend and business associate that was in the country to look for business opportunities. What amused Kenyans though is when the deputy president revealed that he secured a loan of 15 billion to Harun to invest in vaccine vaccination in Uganda.
People wondered why a whole deputy president could take investors away from Kenya instead of encouraging them to set up businesses in Kenya to grow our economy and create employment opportunities for our youth.
In the morning show with Trevor Ombija at Citizen TV, Machakos governor, Alfred Mutua has claimed that what he has had from the government quarters is that Ruto and his friends were on a money-laundering trip and they were carrying sacks of money.
Also Read: Aden Duale In Trouble For Calling Catholic Church A Cult
The money is allegedly proceeds of crime and that is why they needed a private chopper and VIP clearance to move their cash to Uganda and that is where the deputy president came in handy but the immigration officers and the DCI who have allegedly been monitoring the dp's movements were on alaert mode.
Even though the deputy president cried foul over the manner in which Aydin was treated, people have questioned their association with a man of questionable character. The deputy termed that action by the government to deport Harun as petty politics that will destroy the economy of the country just because some people don't want him to ascend to the presidency.