Almost every human being has some insecurity about a particular part of their body. This applies to both men and women.
Some do not like their hair, some hate their nails, some hate their skin colour, and others do not like their nose just to mention a few.
As for Akothee's second born daughter Celine Dion Okello alias Rue Baby, she has always hated her teeth. In her own admission, she has never been really confident with her teeth. That is why she decided to do something about it six months ago.
Rue took to her social media pages to excitedly inform her fans that her six month journey into transforming her smile has finally come to an end and it has paid off.
"My six month journey into transforming my smile with the Lake Basin Orthodontic Centre just came to an end and I can proudly say that my self-esteem is back. I honestly thought things were going badly especially in month 4 and 5," wrote excited Rue on Facebook.
Dental surgery is never a one-time operation. It is a process that takes a lot of patience and confidence in the surgeons. The 23-year-old fashion model bragged that having her teeth fixed was one of the best decisions she ever made this year.
READ ALSO: Kimilili MP Didmus Barasa Shamelessly Elopes With Senator Linturi's Wife
She also had the same teeth brightened after that. To be honest, she looks more gorgeous compared to her previous photos. Look at her 'before and after' photos below.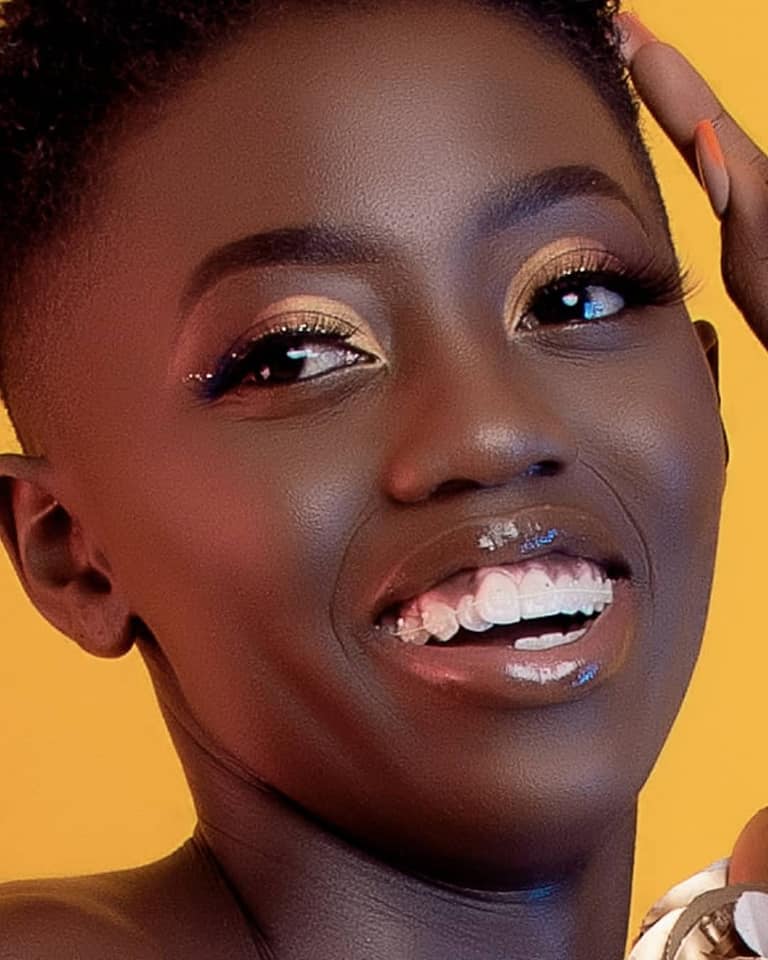 Her younger sister Fancy Makadia was the first to compliment her for the new look.
"Sis you Look Gorgeous😊😊😊🥰🥰🥰🥰," commented Fancy on Rue's post.
Ruth Moraa said, "I will do this when i get money…i don't love my teeth at all at all..Rue the outcome was perfect… You look good."
Shanelle Nyasiase remarked, "Now you can smile to the moon 🌚 my love 😍🥰."
Rakel Dante wrote, "Oi oi oi! You look amazing! That make up is on fleek! And I don't have to say anything about black skin which never cracks 😍😍"
Violine M Murathime quipped, "Looking good and a beautiful smile. Where is Lake Basin orthodontics center?"
Georgina Badombie complimented her saying, "You're very beautiful. Your skin tone is perfect and you have a beautiful smile 😊"