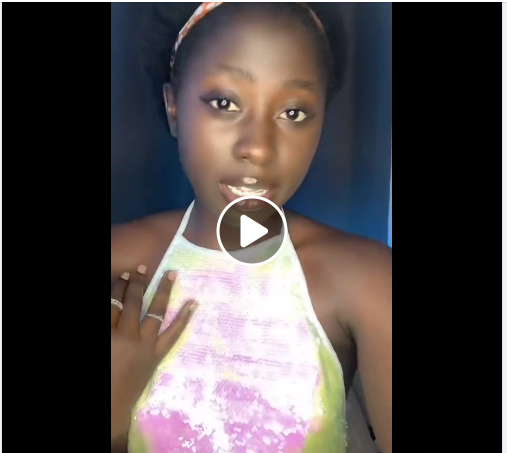 Akothee's daughter Fancy Makadia has caused an online storm by claiming that she is ready to have any man even if it means sharing with other women. Makadia posted a video on her social media accounts singing along a song that had a strong message about men.

This caused an online debate with some of her fans castigating her and others supported her sentiments. Macadia is a young girl and maybe she was just having fun and fooling around on social media, if you are a celebrity or the kin of one then you are supposed to live by the book and anything short of perfect is strongly condemned.

Akothee and Macadia's siblings are among the people that reacted to her post and that fuelled the debate. Sharing men is not something out of the ordinary but most human beings tend to hypocritical in public but they are doing it behind the scenes.
Ideally, every woman should be with one man at a time and be loyal to them but our human nature just can't allow us to live within those doctrines as prescribed in the bible. It is not an issue with our Muslim brothers because in their culture they are allowed to marry as many women as they wish. After all, it is not a sin to do so.

For a young girl like Macadia, it is useless to enter into such a conversation because she got many years ahead of her and she will meet many men before she finally decides to settle down and have a family if that is one of her wishes in life because we all know that nowadays, there are women who look at life from a very different perspective.
For them, marriage is not one of their priorities and so long as her intimate needs are well catered for then she is happy being single.