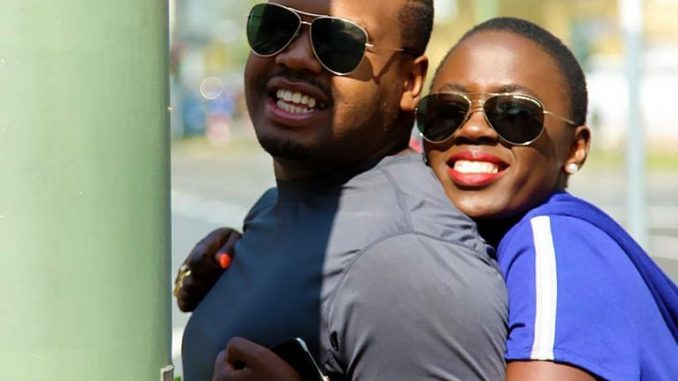 Akothee is a rich woman who rose from grass to grace. She has a history of having dropped out of school and getting married at 14 years of age.
She struggled in poverty and her breakthrough came when she married an old white tourist who had settled in the coastal town of Kenya.
The mother of five is now doing well in business and music. She drives the best cars and lives in beautiful houses in Mombasa and Rongo.
Dating a successful woman has its own challenges because people will always be judgmental especially when the woman you are dating has five kids.
Nelly oaks is a young man who initially started as a manager of the Akothee brand but their closeness grew to something else.
Akothee fell in love with him and she traveled with him all over the world having fun. They later broke up after he was accused of taking advantage of her.
Also Read: Kenyans Sympathize after This Happens to the Mother of late Kianjokoma Brothers during Burial
The two seem to have recently wrinkled their love and Akothee professed her undying love for the young man who makes her body tremble like a young girl. She is even contemplating getting pregnant for him.
That is how seriously in love Akothee is with Nelly Oaks. The iron lady has for the first time revealed why she completely trusts Nelly Oaks and she is convinced that he is genuinely in love with her.
She revealed that sometime back she went to a bank in Kisumu and withdrew 1.5 million shillings in cash but later collapsed and was hospitalized in hospital for days.
When she woke up, her memory had been wiped up and she was not remembering if she had withdrawn such a huge sum of money but Nelly surprised her when he handed the money back to her despite having an option to keep the money.

She proved that day that Nelly truly loves her and not her money or fame and that is why she completely trusts him with her life.