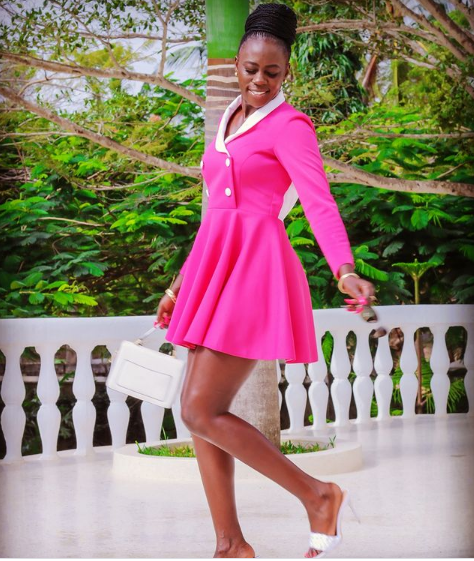 Akothee is a mother of five and a business lady whose journey from rags to riches is so inspiring. The iron lady hails from Rongo sub-county in Migori County. She was married before at the age of 14 years but later fled from her home with three young daughters after her husband started beating her up for questioning his infidelity.

Life was tough but thanks to her brevity, sheer determination, and luck, she is now a rich woman with multi-million businesses and luxurious homes both in Mombasa and Rongo.
People tend to dismiss her riches saying that they were easy to come by given that she was heavily and handsomely taken care of by the white men that she sired her 2 sons with but she argues that she has got what every woman has but not so many have become rich after being given the same opportunities like her.
Her brains and hard work have contributed immensely to what she owns. She is now a successful single mother of 5 after she realized the marriage thing was not for her. Apart from being successful in business, Akothee has also tried her hand in music. She has released many songs with mixed results but she is glad she was able to fulfill her dreams of becoming a musician.
Also Read: Akothee's Daughter Causes Online Storm By Saying This About Men

Being a celebrity comes with a lot of scrutiny but Akothee is not afraid to deal with the cyberbullies who have in the past driven some celebrities into depression. The iron lady has built her massive brand and she endorses various products on her platforms thanks to her huge influence on social media.

The mother of five keeps on updating her followers and a few hours ago she posted a short statement insinuating that she is set to become a mother again. This means that she is either pregnant or planning to adopt a child.

Her statement was received with a pinch of salt from her sister and her daughters but she insisted that the womb is hers meaning she is officially pregnant.