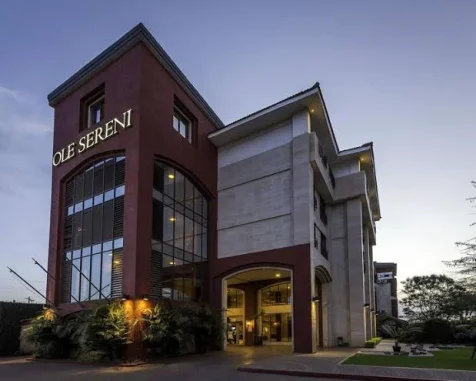 Ole sereni is a high-end hotel that overlooks Nairobi National Park and is 11 kilometers from Jomo Kenyatta International Airport.
It is not the first time we have heard about scandals in Ole Sereni, and the situation is currently deteriorating.
We first learned about the females, who are relatives of lawyer Phillip Murgor, being savagely abused by the Ndichu twins.
This saga happened about a month ago, and the situation was dire.
Actually, everyone should take part in a campaign against gender-based violence.
This prompted Ole Sereni Hotel to pledge to reform and deliver positive outcomes.
A worried fan just notified via Edgar Obare's Instagram page this morning, and the visuals presented were really distressing.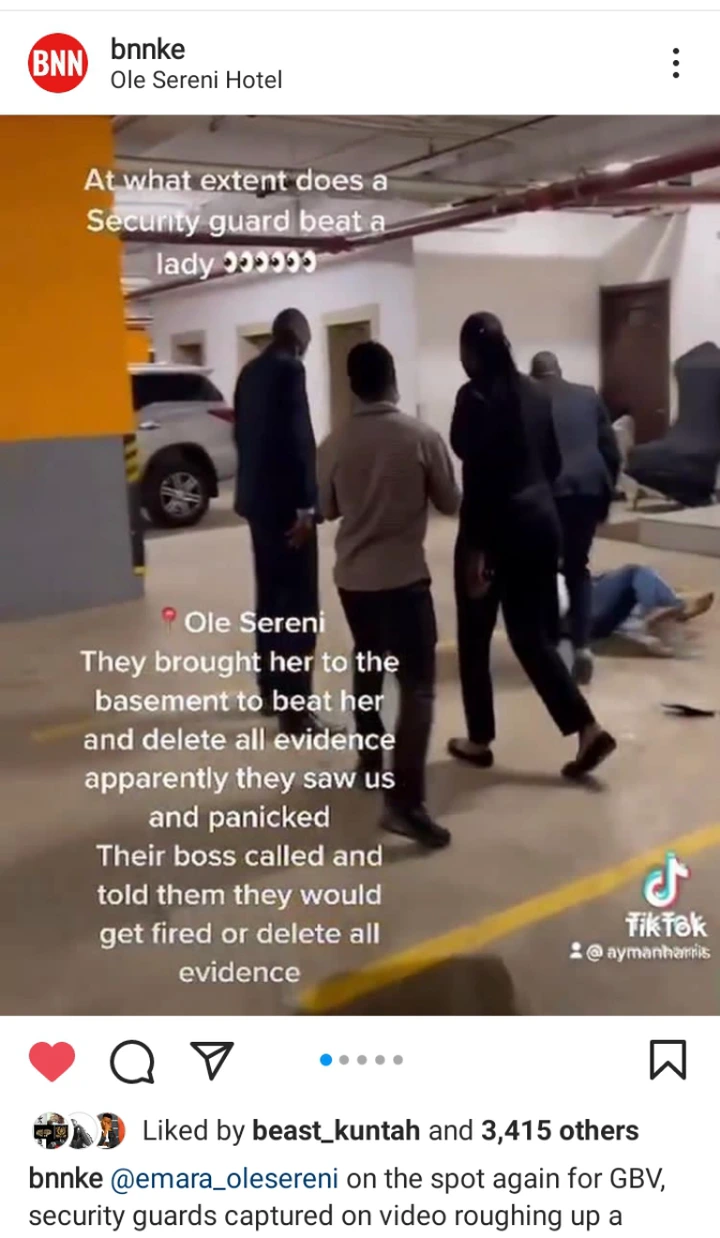 From the basement to the parking spot, a gang of well-built bouncers were descending on a lady and mercilessly hitting her.
Concerned bystanders recorded the whole incidence.
View this post on Instagram
The lady sprawled on the ground, crying, but the guards didn't seem to mind.
They even threatened people in the area, pushing them to remove tapes because they were afraid of damaging their reputation.
When they realized they couldn't overcome the guests who were filming, they began disguising their faces .
They pretended not to hurt the lady, although they had which is sickening.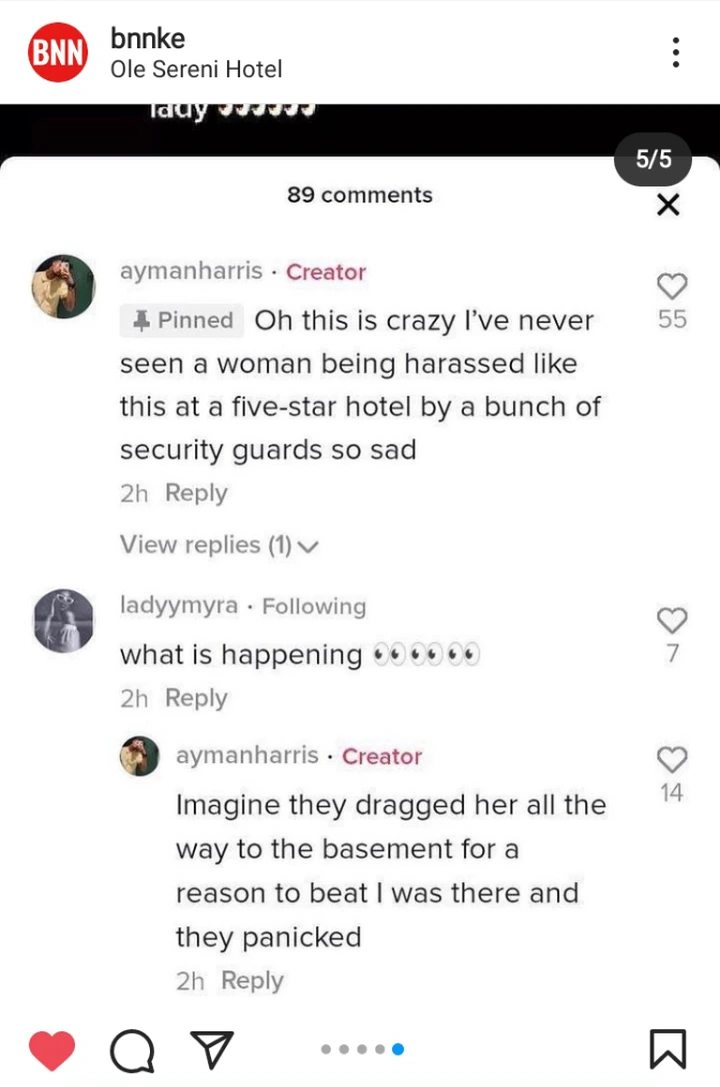 Janet Mbugua's Ex-Husband Eddie Ndichu Involved in an Ugly Scandal
Eddie Ndichu married media personality Janet Mbugua in a colourful wedding in 2015.
Their marriage looked like a perfect one until recently, when things went haywire. Janet dumped Eddie Ndichu after several cheating scandals.
The former Citizen TV anchor no longer wears her beautiful wedding ring. She also deleted all their photos from her social media handles.
It turns out Eddie is also a very violent man. Over the weekend, he had an ugly fight at Nairobi's Ole Sereni Hotel.
Eddie and his twin brother, Paul Ndichu, were having drinks at Ole Sereni's rooftop section.