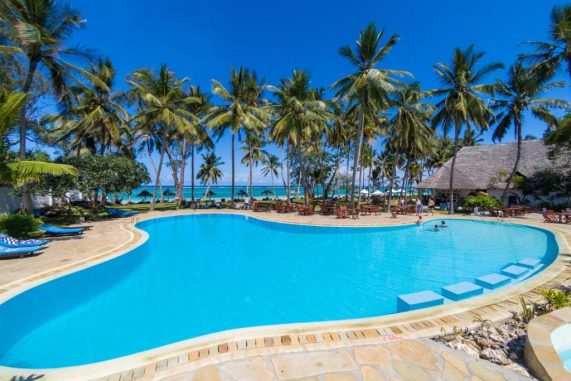 Affordable holiday destinations in Kenya is what everyone is talking about during this season.
1.Paradise Lost
Paradise Lost is an amusement park in a coffee plantation in Kiambu, about 10 kilometers from Nairobi.
You can take part in a variety of activities at the park.
The reason it is one of the most intriguing sites to visit in Kenya is caves.
Those caves were homes to our Mau Mau liberation fighters.
It is one of the most affordable holiday destinations here in Kenya.
Hidden by waterfalls at the front. At Paradise Lake, you may also go boating in motorboats.
You can also feed ostriches, go horseback riding, camelback riding, bird viewing, lunch on the grounds beside the lake, camp, or do nature walks on the site.
All of this is accessible for only Ksh 300 per adult and Ksh 200 per child.
2. Lake Nakuru National Park
Lake Nakuru is a bird sanctuary in 1960, and becoming national park in 1968.
Along with Maasai Mara National Reserve and Amboseli National Park, Nakuru is one of Kenya's premier parks, famous for its flamingos.
This park is home to the most rhinos, and it takes pride in its efforts to protect this endangered animal.
It also supports around 450 bird species, including flamingos depending on the season, as well as four of the big five animals.
Activities available here include game drives, bird watching, sightseeing, photography, and picnics.
Locations such as the baboon cliff have an excellent view of both the lake and the park.
However, they don't allow boating on the lake.
Lake Nakuru is one of the affordable holiday destinations to visit. Adult people pay only Ksh 800 to enter Nakuru National Park.
3. Thompson falls
Thompson Falls is a tourist attraction in Nyahururu, in Laikipia County.
The waterfall is on the Ewaso Ng'iro River, a few kilometers from Lake Olbolosat, which drains the Aberdare Mountains.
One of the most exciting activities here is the opportunity to travel down to the bottom of the falls
Entrance to receive directions to Kenya's Highest Hippo Pools, which are located upstream of Thompson Falls.
Thompson Falls is one of the most affordable sites to visit in Kenya.
Entry cost is only Ksh 100 for adults and Ksh 50 for children who are Kenyan residents.