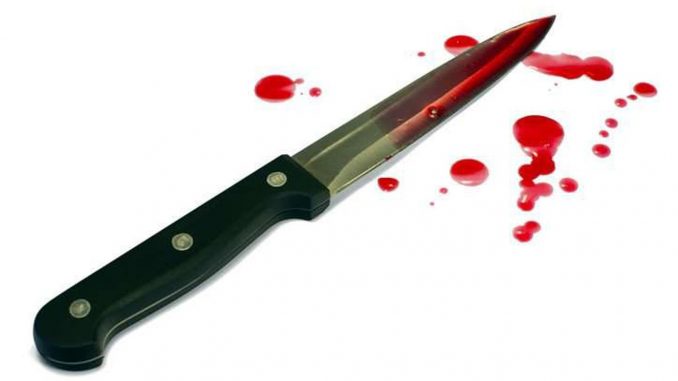 A Final Year High School Student Killed After Caught In Bed With A Married Woman
A final year High School student at Kapsumbeiywo Secondary School in Kuresoi South, Nakuru County, Kenya, was found with a 35-year-old married woman in her matrimonial bed and hacked to death.
Japheth Bii, the woman's husband, wound the pupil multiple times with a sword.
Kuresoi DCIO Peter Obonyo confirmed the event, saying the pupil died at Nakuru Level Five Hospital while seeking treatment.
The attacker fled following the assault, prompting police to start a manhunt.
A middle-aged woman was found slain in her home in Lakeview Estates, Nakuru, in a separate incident.
Her husband, the prime suspect, is on the run.
Mzansi Note Something Odd In A Man That Spent 151k On Alcohol
In other news, Mzansi man's aim is to invoke envy among South Africans in these difficult economic times that joblessness and the COVID pandemic have exacerbated
It's common for young individuals to brag about their wealth on social media, yet most of the time, they don't possess the things they're flaunting.
Most of these individuals are clout seekers and aspirants. Thulani spent R149 780 spent on beer, with a tiny amount spent on dash and tickets.
It stunned his followers when they saw the figures, but what enraged them was the fact that they paid the server R1500.
This is because a tip is simply a way of expressing gratitude. Others thought Mabena was a knucklehead for spending so much money on drinks.
They say the club is a facade and the owners are "cleaning the money" because he should have done something more important with the money….. CONTINUE READING HERE>>>>>>
Libode Girl 20 Gives Birth To An 80-Year-Old Looking Baby
Libode girl, a 20-year-old lady from Libode in the Eastern Cape, has shocked her family and society at large.
The young lady gave birth to a child that resembled an elderly grandfather of 80 years.
After a few days, a baby girl exhibited indications that were not typical of newborns. Concerned midwives and the child's grandmother referred the baby to the hospital.
Right away. Her skin had aged and her hands had become deformed in the meantime.……. CONTINUE READING HERE>>>>>