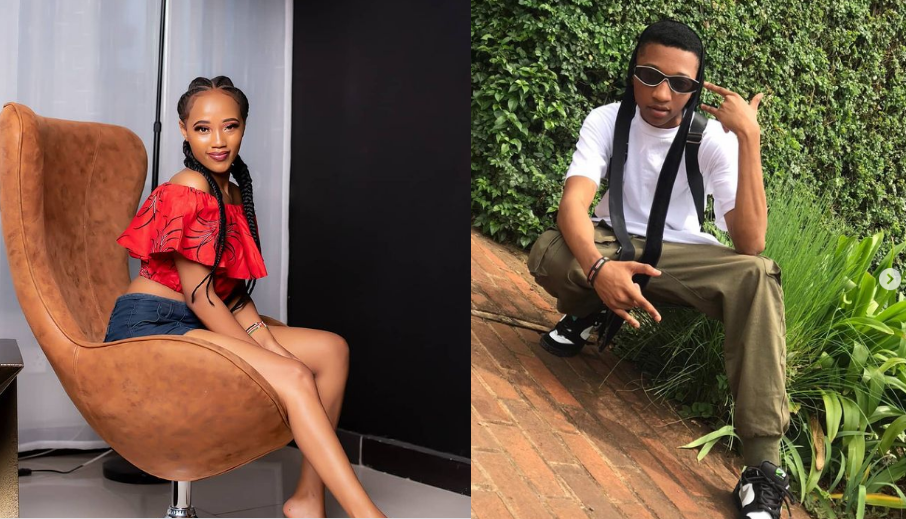 They say love is blind and age is just but a number. A 22-year-old lady called Liz Jackson from Westlands Nairobi has publicly confessed her undying love for the under-age Kenyan rapperTrio Mio who is only 16 years old.

Trio Mio is still in high school in form2 but he is already a celebrity thanks to his talent. The boy spits like a legend and her lines kill which makes him the best rapper in Kenya despite his young age.

Being a celebrity at a young age comes with challenges with women, education, and money. All the hot girls want him to be her man but he can only start dating when he comes of age. Love doesn't know age and that is why Liz Jackson is not shy to confess her love for a small boy.

Liz was talking to a popular vlogger called Eve Mungai. The beautiful lady said that she doesn't mind falling in love with a boy who still lives with his mum. She told Eve that she loves Trio because of his looks and his grind. She loves the way he works hard to juggle music and school.
Also Read: Meet The Five-Year-Old Kenyan Boy That's Making Millions On YouTube

Liz advised Trio to keep working hard in school because she loves smart people. According to her, school is important because it gives you different opportunities and makes you sharper when it comes to good decision-making musically and economically.
She was responding to a question by Eve concerning what Kenyans were suggesting that there is no point in Trio to continue pursuing school because he has already known his career and he is already making money because there are a lot of jobless graduates.

Liz further revealed that Trio has never responded to her DM messages and that she has not met him before. She is looking forward to meeting him someday because she feels he is the love of her life.
Click HERE to watch the full video