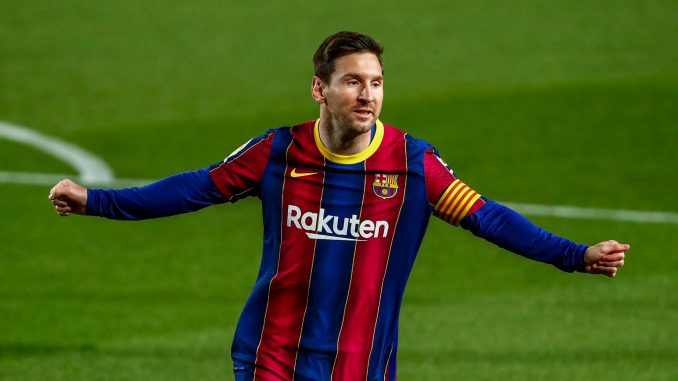 Lionel Messi has joined PSG on a 2-year contract. That has been confirmed by Jorge Messi who is his father and agent. PSG offered him a 2-year contract with an option to extend for another year. Messi signed as a free agent after he was released by Barcelona a few days ago.
Messi is set to earn 25 million Euros per year after tax for 2 years and an optional 1 year. That translates to 3.19 billion Kenyan shillings per year.
PSG now boasts the best front three of Kylian Mbappe, Neymar, and now Lionel Messi. The French club has fallen short every time they have gone into the champions league and now they have a big chance with Messi in their team.
The Argentine shocked the entire football world when he announced he was leaving the Catalan club that was his home for the last 2 decades.
The football genius failed to agree on a deal with Barcelona because even after cutting his salary to half, the club was still not able to meet the financial fair play and obligations set by La Liga.
Also Read: Who Is Responsible? Samidoh Almost Kills Pregnant Karen Nyamu After He Found Out This About Her
It is now clear that the president of the club was not keen to retain their best player because of the cost implications. It is well known that Barcelona is currently on its knees financially and they looked at the cost of Lionel Messi's contract and they decided not to renew his contract.
Messi's appearance at a press conference was a ploy to appease the fans who are already angry at the way their club has deteriorated in recent years. Signing Aguero and Memphis Depay was a way of trying to replace the superstar who is probably the best player in the history of football.
It is guaranteed that Barcelona as currently constituted will not be able to concur with Europe as they used to do when Messi was at his peak. Losing him now when they are not doing well on the field and outside it is a disaster in the making.